(vi) Settings
Labels : Labels such as a heading text on the dashboard, battery status, date/time can be enabled.

Shortcuts : If this setting is disabled, the exit and the settings icons won't be shown on the dashboard screen.

Volume Control : Volume key is disabled by default in the dashboard. We can enable it here. If we wan't to disable it again, just uncheck the checkbox.

Disable Recents Button : Hardware key named recents key can be disabled.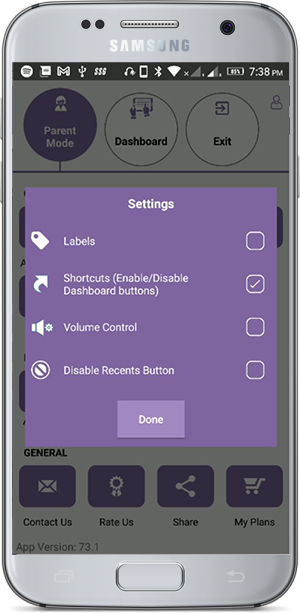 ---