(i) Dashboard
The dashboard provides a holistic view of all kids' profiles. When a particular kid's profile is selected, you can view the application usage analytics, location, location alerts, browser history etc.
Date filter on the top right can be used to filter the dashboard analytics.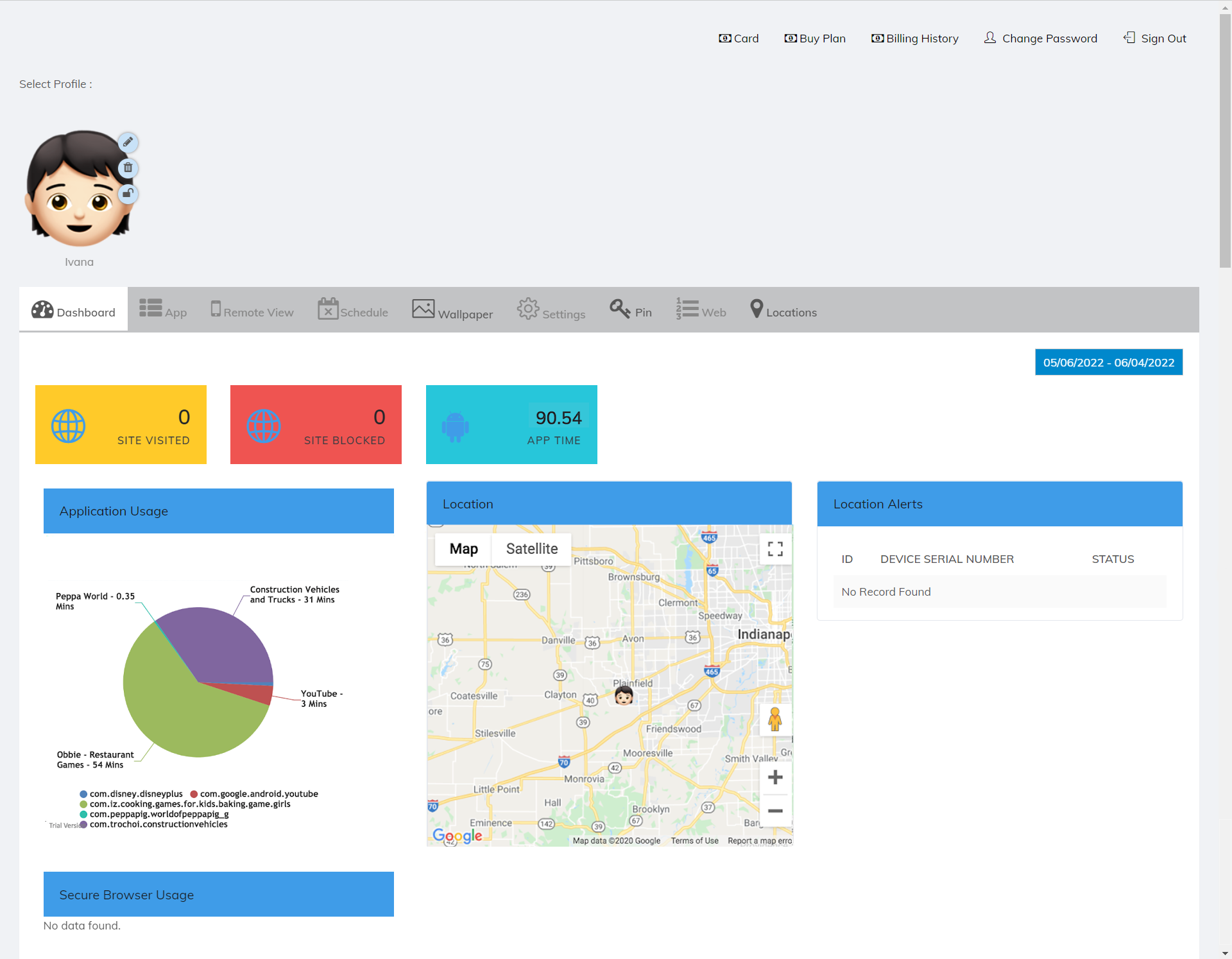 ---
© 2022 Tabnova LTD. All Rights Reserved.